West Broadway Business and Area Coalition
The
West Broadway Business and Area Coalition
is a small non-profit business coalition in North Minneapolis, Minnesota whose mission is to support local business and provide opportunity for local entrepreneurs in one of the most over-looked and stigmatized areas of Minneapolis. Many of the programs simultaneously provide social development opportunities and created safer public spaces by establishing positive activity along the West Broadway corridor.
My role was Artistic Programs and Project Coordinator, and I also acted as the in-house Graphic Designer designing marketing materials such as newspaper ads, billboards, flyers, and web graphics, and took our own photos to document each program/event, in addition to helping with the planning and organization of the actual events.
These are selection of some of the projects/events I designed for on a more standard, routine basis. These projects were a really good balance of experience in design and community engagement.
The

Taste of West Broadway

and the Northside Holiday Boutique are bigger, more unique WBC projects where I not only had more creative agency in and beyond design.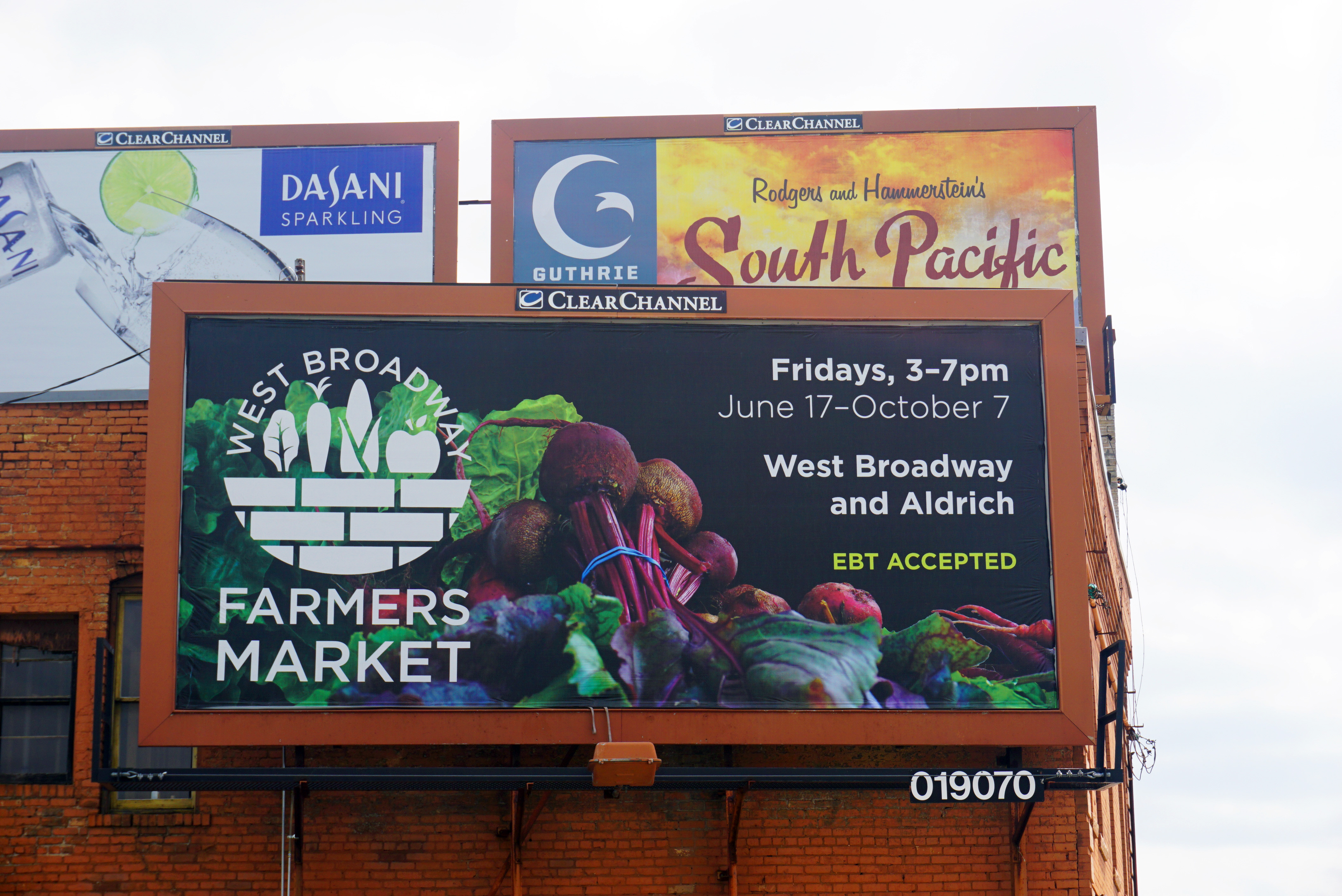 The logo was done by a local youth arts organization (
Juxtaposition Arts
)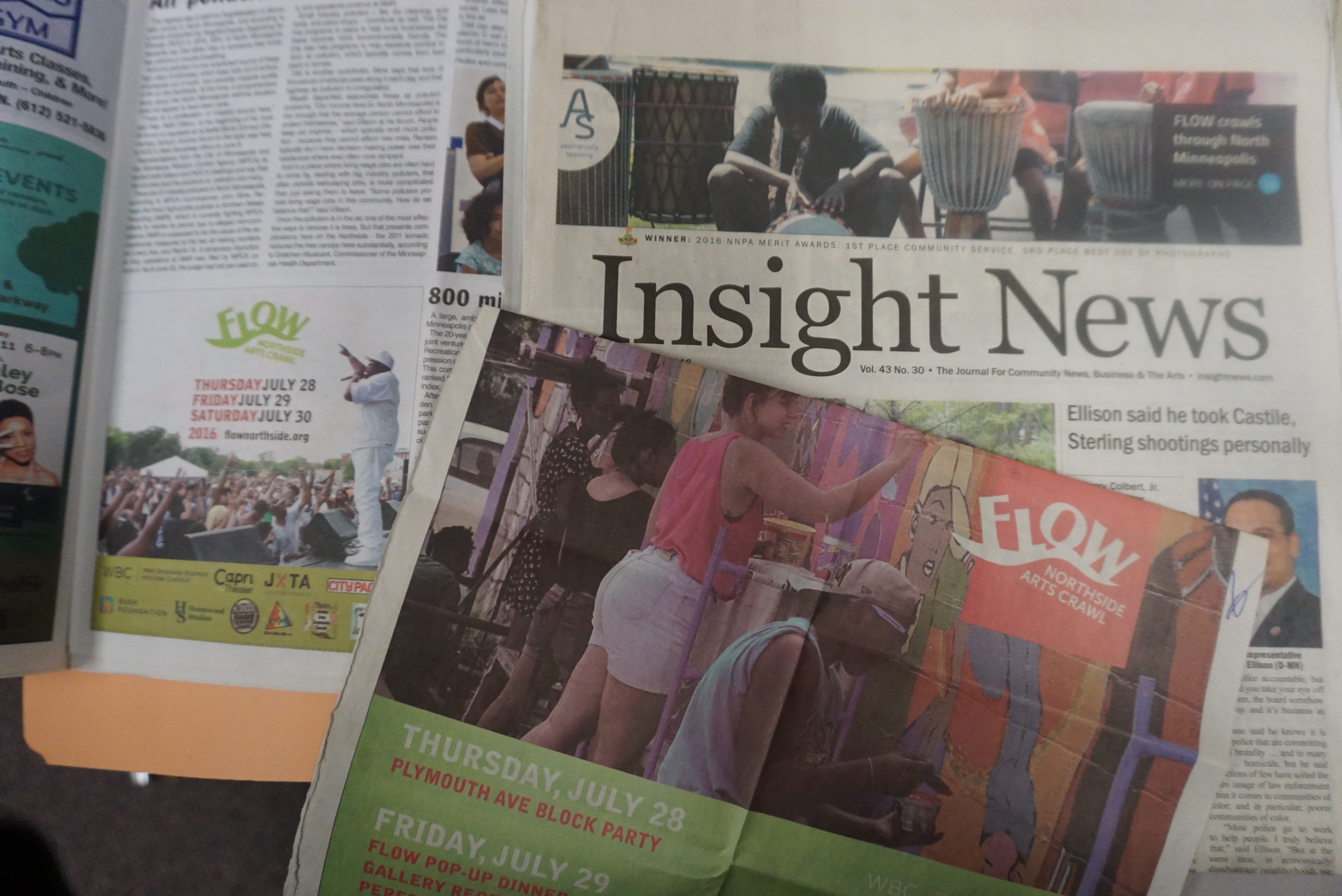 Flow Northside Arts Crawl is an annual arts crawl held in July along 2 miles of the West Broadway Ave corridor. It features over 200 local artists, including visual arts, performance, crafting, food, and written/spoken word.
West Broadway Pop Ups was an initiative to involve partner organizations and small groups to activate public spaces along West Broadway Ave, similar to the farmers market and FLOW, but on a smaller but more frequent basis.